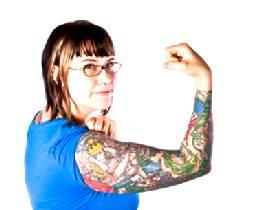 While some people may want to have the latest features, other people are much more interested in finding the toughest cell phone. There are some sacrifices to be made by taking this route, but these could represent a necessary evil for those who need them.
The Need for a Rugged Phone
There are many situations where an individual may require a more rugged phone than what most people may need. For instance, workers on a construction site may not be able to use a device like the Apple iPhone, because the work environment is filled with dust and other hazards. The delicate touchscreen may not be able to stand up to these kinds of tests.
Similarly, surveyors and scientists who work out in the field may not be able to use a regular mobile phone. Instead, they desire the toughest cell phone possible. With a tough phone, they can rough it out in the jungle, through the desert, or in other inhospitable environments.
For occupations where a rugged phone is valued, the device may easily sustain many unfortunate drops onto rough terrain. Further still, these same devices need to be waterproof too! Nextel is one wireless carrier that has largely specialized in this market.
What's the Toughest Cell Phone?
As with any other aspect about any other kind of product, the debate as to what is the toughest cell phone can never be truly satisfied. Some of the discussion can be objective, but part of it can be subjective as well. That's why it is important to read as many cell phone reviews as you can before making your final decision.
That said, there is one name that consistently ranks among the top when it comes to incredibly rugged cell phones that are built to work in the most inhospitable environments on Earth. That name is Sonim.
The signature series of cell phones from this manufacturer is called the Sonim XP3 and this series is, as of this writing, available in three slightly different variations.
Sonim XP3 Quest Pro
The Sonim XP3 Quest Pro features the company's "renowned premium rugged construction and durability." Among the highlights are an extended battery life (up to 1500 hours of standby), aGPS functionality, a bright LED torch light, two megapixel camera, and an array of Java applications.
It has military-grade certification for resistance to salt, fog, humidity, trasport shock, and thermal shock. The XP3 Quest Pro can sustain drops to concrete from up to two meters and has an operational temperature range of -20 degrees Celsius to +55 degrees Celsius.
Sonim XP3 Quest
Featuring an unconditional three-year guarantee, the Sonim XP3 Quest is built for whatever life may throw your way. This rugged phone has many features in common with the XP3 Quest Pro, including a 2-megapixel camera, LED torch, Sonim application suite, GPS, and an extended battery life. It is completely water submersible and can resist extreme environmental conditions.
Sonim XP3 Enduro
Waterproof and engineered to be effective in both factory and forest environments, the Sonim XP3 Enduro was "created to suit people who value solidly constructed tools that are built to last."
Key features include PC synchronization capabilities, pre-installed Opera Mini web browser, and a built-in torch.
Other Tough Cellular Phones
Naturally, Sonim is the only company that claims to build the toughest cell phone lineup on the planet. There is an extensive iDEN phone selection from Motorola. These phones typically boast a rubberized body, built-in cameras, and shock-resistant designs. They come in both candybar and clamshell styles.
The Motorola iDEN phones are also widely known for their PTT (Push to Talk) functionality, working not unlike a walkie-talkie but across the cellular network. This can be fantastic for instant communication in work sites.