Free Downloadable Polyphonic Ringtones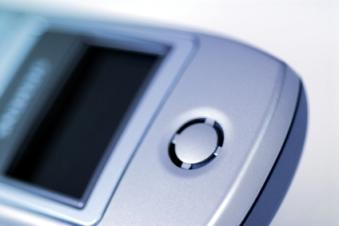 While monophonic ringtones provide clarity, and true tone ringtones provide variety, free downloadable polyphonic ringtones offer the best of both worlds.
What is a Free Downloadable Polyphonic Ringtone?
While MP3 music ringtones, otherwise known as "Truetone" ringtones, are very popular among teenagers, most cellphone users find that these ringtones are sometimes unclear and difficult to hear in a crowd or any loud environment. On the other end of the spectrum is the monophonic ringtone, which is a song or tune played on the phone speaker one note at a time. According to a 2006 PRweb release by MatrixM, a leading mobile entertainment website, the old-fashion monophonic "Telephone Ring" remains the most popular choice of ringtone in the world.
The perfect ringtone for people who need the clarity of the monophonic tones, and the character and variety of the Truetone ringtones, is the Polyphonic ringtone. Polyphonic ringtones can play multiple tones at once, allowing more harmony and variety than simple monophonic tones.
About Free Ringtones
There are websites throughout the internet that provide mp3 ringtones, but they don't all provide free downloadable polyphonic ringtones. Additionally, those that do offer the polyphonic tones may not offer tones for every phone brand, so be sure to verify which phone it is for before you download. You can find the top websites listed below that offer free downloadable polyphonic ringtones. You may have to deal with a lot of ads on these pages, but the ads keep the ringtones free.
Tafreeh.com: Entire Categories of Ringtones
Tafreeh.com large resource filled with mobile add-ons such as games, wallpapers, videos and ringtones. The website also offers mobile news, software, guides, and other information of value to mobile users. These are all provided to web visitors completely free of charge. The ringtones section of the website features hundreds of ringtones to download for free, including entire categories of polyphonic ringtones.
Tafreeh.com Polyphonic Ringtone Categories
Arabic Tones
Balochi Tones
English Polyphonic Ringtones
Pushto Ringtones
Free Polyphonic Ringtones by Johnny Yu
Johnny Yu provides this amazing website where visitors can choose from a huge library of thousands of exclusively polyphonic ringtones. He even features a forum where you can request specific ringtones. On the left menu bar there are eleven categories including anime, voice, dance, miscellaneous, movies, pictures, pop rock, stadium, television, videogames, and tutorials. Under each of these categories are hundreds of tones available for free download.
Johnny Yu Polyphonic Creations
Top Gun Theme
Red Red Wine
Nelly - Hot in Here
Surfin USA
Eminem - Lose Yourself
Ghostbusters Theme
PolyphonicRingtonez Focuses on Polyphonic Tones
Another site dedicated to polyphonic tones is PolyphonicRingtones.com. This website includes a small collection of MP3 tones and screensavers as well, but overall it exclusively deals with polyphonic tones only. Categories include pop, dance, theme, rap, sport, video game, oldies and more. Each category holds hundreds of sound files that you can download directly to your phone. This is website is easily one of the largest archives of polyphonic ringtones that you'll find anywhere.
PolyphonicRingtonez Sample Files:
Mortal Kombat
In the End by Linkin Park
Promiscuous by Nelly Furtado
Sexy Back by Justin Timberlake
Hips Don't Lie by Shakira
Only Time by Enya
Turkish March by Beethoven
One Love by Bob Marley
Singing In the Rain by Frank Sinatra
Downloading and Using Polyphonic Ringtones
Installing a polyphonic ringtone on your mobile phone is very simple. Once you've downloaded the ringtones, it's just a matter of transferring those to your phone. These ringtones can't be sent to your phone, you need to download the "MMF" file, and then transfer these to your phone. The procedure is as follows.
Download the tones you like from the web to your computer.
Hook up your mobile phone to your computer through a USB cable.
Transfer the downloaded files onto your phone.
When you configure which ringtone to use on your phone, the phone will recognize the MMF file as a legitimate ringtone and allow you to select it.
Keep in mind that if you find an MP3 ringtone you really like, but your phone is only capable of playing polyphonic tones, you can run the MP3 through a polyphonic file converter to convert the MP3 to an MMF file. While the quality may not be as good as the MP3, the clarity of using a polyphonic tone will make up for it.