Cell phone cases serve a very important purpose beyond simple aesthetics, though the value of personalization should not be understated. Smartphones are expensive pieces of equipment and they need to be suitably protected against the usual bumps and bruises associated with everyday use. Well-designed mobile phone cases can help prevent scratches, chips and other damage and they come in a variety of different styles and types.
Types of Cases for Mobile Phones
There is no such thing as the perfect cell phone case, because each type of case has its advantages and inherent flaws. Select a case that best suits your needs, fashion sense and personal preferences.
Hard Shells
Hard plastic cases come in a variety of colors and are typically relatively thin, helping to maintain the streamlined appearance of modern smartphones. The official Nexus 5 snap case is lightweight and durable, while the thicker Speck CandyShell offers two layers of protection in a single-piece case.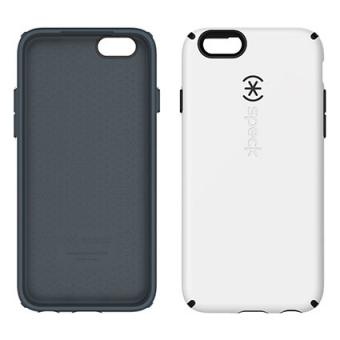 Silicone, Gel and TPU
One of the issues that some people encounter with hard shell cases is that they can be quite slippery and the hard plastic may crack. For users who want a more flexible solution with a better grip, silicone cases, gel cases, and TPU (thermoplastic polyurethane) cases may be a better option. They'll have more of a rubbery texture to them and are very similar to one another.
The LG Expo case is an inexpensive case, and silicone skins from Accessory Geeks come in a variety of colors. Generic TPU cases can be found in abundance on eBay for only a few dollars.
Bumper Style
Rather than fully protecting the back of the cell phone, bumper cases like the ULAK iPhone 5S bumper case only wrap around the exterior frame. Bumpers are typically slightly thicker than the phone itself, helping to protect the front and back from scratches when laying on a flat surface like a table. Because the back is fully exposed, however, overall protection is not as robust.
Holsters and Pouches
While most cell phone cases on the market today are designed to stay on the phone all day, holsters and pouches act as protective pockets for cell phones. They may or may not include a belt clip for convenience and the phone must be removed from the holster or pouch to be used. The iPhone 6 cases from NueVue have the added feature of killing germs and bacteria.
Wallet and Folio Cases
For people who would prefer not to carry a separate wallet, there are special wallet cases for a variety of smartphones that come with one or more slots to hold driver's licenses and credit cards. These cases are inherently a little bulkier. Some, like the Spigen Case Wallet S and IZENGATE Executive Premium Flip Case Cover Folio, provide the additional function of acting as a phone stand for watching longer videos.
Battery Extending Cases
Lack of battery life is a common problem among smartphones. While external USB power banks can provide an added charge when needed, there are also phone cases with integrated battery packs.
A popular example is the Mophie Juice Pack Helium, providing an extra 1500mAh for the iPhone 5 and 5S. There are also cases that provide a wireless charging solution, as is the case with the Patriot FUEL iON Kit.
Ultra Rugged Protection
To survive the harsher conditions of construction sites and field work, some users may seek out the highest level of protection from the most rugged of cases. Many of these bulkier cell phone cases adhere to military-grade standards.
The OtterBox Defender Series and the Body Glove Toughsuit series are among the best, protecting against drops, dust and other damage. Some smartphone cases are even waterproof.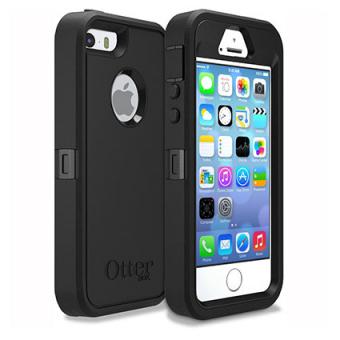 Phone Case Shopping Tips
While more universal cell phone cases were once available, the overwhelming majority are now custom designed to fit specific models. When shopping for a case, make sure that it is perfectly compatible with your phone. Even phones that seem mostly similar may not be identical.
It may be tempting to opt for the least expensive case possible, but it is important to treat the case as an investment, protecting the valuable smartphone housed within. Not all pricey cases are inherently better either, so it helps to try out the different styles and models in person. Fit and finish are also very important.
And, as always, remember to shop around, both for the best price and for the best product. With so many varieties and so many stores, the options are nearly limitless.