Bluetooth Retrofit Kit for BMW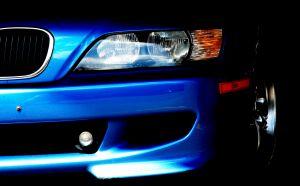 Why pay the full dealer price when you can just get a Bluetooth retrofit kit for BMW vehicles? These kits are relatively easy to acquire and oftentimes come with full instructions if you want to install it yourself. If you're not so technically inclined, most stores that install car stereos and similar equipment can also put these Bluetooth kits into your BMW, whether it be a 325i sedan, an X5 sport utility vehicle or a Z3 sports coupe.
Why Consider a Bluetooth Retrofit Kit for BMW?
Most cell phones, whether they are the ubiquitous Motorola RAZR or a top end PDA phone, come equipped with Bluetooth technology. Using this wireless standard, it is possible to "pair" your mobile phone with a Bluetooth headset or speaker so that you can chat without actually having to hold your phone to your head.
For a less expensive solution, many people have opted for handsfree sets for their phones, but these can sometimes become uncomfortable, especially if used for extended periods of time. Other people choose to just hold their phone normally while on the road, but we are all too aware of the laws regarding talking on cell phones while driving, as well as the many risks of text messaging while driving. Safety should always come first.
And this is where a Bluetooth retrofit kit for BMW vehicles comes into play. If you are driving a BMW, it is possible to have Bluetooth completely integrated into your car. This not only lets you answer calls without having to hold the phone up to your ear, but you can also access your cell phone directory, quickly displaying phone numbers right on your car's primary display! No need to squint and read the tiny screen on your mobile phone.
That and being high tech is always cool. Be the envy of your friends and get your car outfitted with an integrated Bluetooth system.
Buying a BMW Bluetooth Retrofit Kit
There are many online stores as well as brick and mortar retail outlets that sell these retrofit Bluetooth kits. Bavarian Soundwerks is just one example. Check with any car accessories store to see what they have available, shopping around not only for the best price, but also the best quality and feature set. While you're at it, you may as well inquire about the cost of installation as well.
Some of the most common places that you'll find Bluetooth equipment such as this is at stores that sell higher-end audio equipment for cars, especially if they cater to import manufacturers. You'll be particularly in luck if they specialize in German cars or BMWs. The pricing for these kits will vary considerably, so be sure to ask lots of questions.
Installation Instructions
As mentioned above, if you're not technically inclined, it may be in your best interest to opt for a professional installation. The money you pay will save you from any headache and heartache should you misinterpret the instructions or improperly splice a certain wire. You are dealing with a car that is worth thousands of dollars, after all.
Should you decide to take the risk of installing it yourself, there are a few tutorials found on the Internet to consider. Here are a few for you to take a look at, but keep in mind that we are in no way associated with any of these Web sites and thus, you assume any risk that may be involved in following these directions.
Many of these sites have forums that cater to BMW aficionados and as such, they typically have some resident experts if you have any troubleshooting issues.
Good luck with your wireless integration!