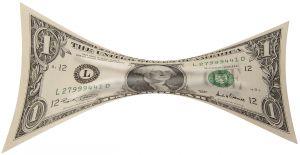 It is much easier to find affordable cell phones today than it was several years ago when a mobile phone was a luxury that only people with a lot of money could have. It was something for people that had to stay connected to the office, and as such, the average person just wouldn't get one because not only would the handset itself be very expensive, so would the service. This is no longer the case as it is more difficult to find someone that doesn't have a mobile phone than someone that does.
Let LoveToKnow Cell Phones guide you through the buying process, helping you find the absolute best affordable cell phones on the market. It's especially helpful if you have not already decided on which carrier to sign up with -- Telus Mobility or Rogers Wireless, Verizon or T-Mobile -- or which brand is best for you.
Affordable Cell Phones
Because there is so much competition in the marketplace, it is easier than ever to get your hands on some affordable cell phones as each of the different cell phone manufacturers (as well as each of the mobile operators) are desperately fighting for your business. This is especially true in Canada where number portability (the ability to keep your phone number when you switch carriers) was recently introduced.
While it may be tempting to jump on the first offer that comes a free cell phone, it might be better to hold off and shop around, depending on your specific needs and preferences. You probably won't find a price that's better than free, but you can sometimes score a higher-quality handset, bonus cell phone accessories, and maybe an extra special calling plan!
What to Expect from Affordable Cell Phones
While it would be great to get an Apple iPhone or Sidekick 3, those types of choices are far from being the cheapest cell phones out there. As such, they are not the most affordable cell phones for you to consider and you shouldn't expect to get them for less than a hundred dollars. Of course, this would depend on your definition of what is affordable. For the purposes of this article, we'll say that a phone for less than $100 (after a two- or three-year contract rebate).
Specifications and features change as often as the weather, so it's also hard to say what is the "norm" when it comes to affordable cell phones. At the time this article was written, the types of features you can come to expect from the cheapest mobile phones would include things like:
No camera (or just a VGA camera for stills only)
Internal color display (typically low resolution)
Basic text and picture message capabilities
Basic tools like calculator and calendar
Possibly a speakerphone
Polyphonic ringtones
Minimal internal memory (less than 5-10MB)
No memory card expansion slot
In order to get a higher resolution camera (1.3 megapixels or better), you'll likely need to spend more money. The same can be said about having a camera that can also record video (camcorder function). If you're looking for MP3 ringtones or an integrated music player, this will probably cost more money as well.
All this said, you can still sometimes find a special cell phone deal that will score a reasonably powerful handset with all sorts of bells and whistles for a very affordable price. You just have to keep your eyes and ears peeled (and be willing to negotiate for perks).
Don't Forget About Cell Phone Plans
As mentioned above, it is important to look into any catches or restrictions to that affordable cell phone you've been eyeing. It's easy to plunge into a three-year contract without even realizing it, so tread carefully. They may lock you into an expensive monthly calling plan, for example, that will easily outweigh the benefits of getting a cheap cell phone (upstart costs vs. long-term costs). Be sure to ask for a monthly total including all fees, taxes, caller ID, and so forth.
Happy cell phone shopping!